Self-care is the practice of protecting your well-being. You may pay special attention to your physical health, your mental health, or a combination of both. Sunday doesn't have to be the day you designate to self-care. You can take an hour out of each day or choose a different time during the week.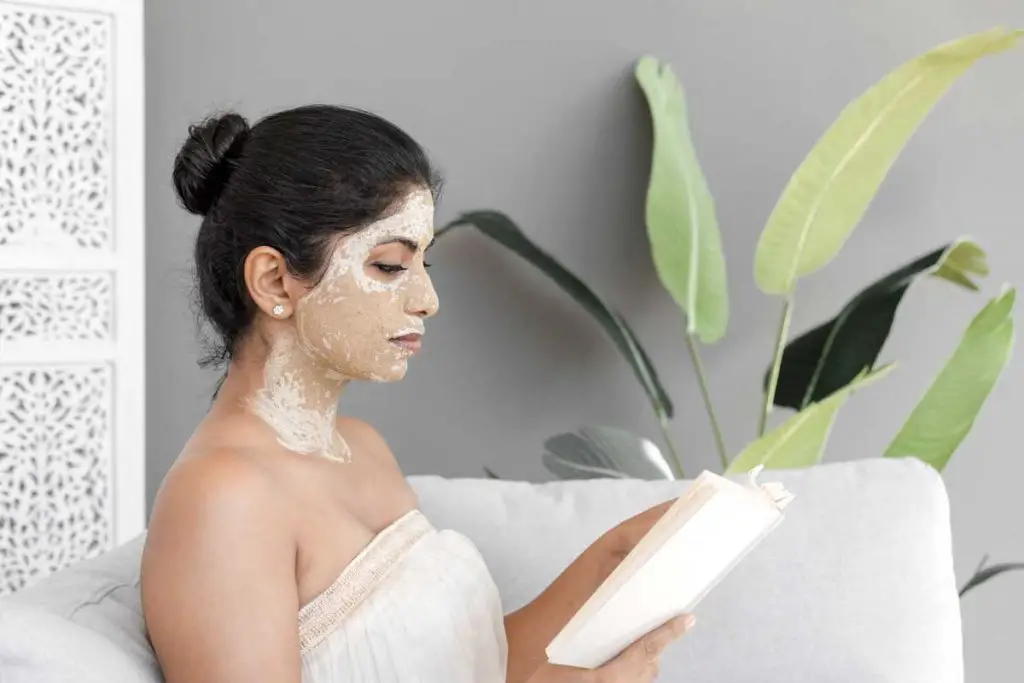 Here are 39 ideas for self-care Sunday:
Wake up early and watch the sunrise
Sure, you may see your sunrise on the way to work every morning (and Sunday may be your favorite day to sleep in). This Sunday, take some time to watch the sunrise. There's nothing like waking up and watching the sun come up so you can greet another day refreshed and refueled!
Take 15 minutes to stretch in the morning
Take some time to stretch your muscles in the morning after waking up. A good 10-15 minute stretch will prepare you for the day ahead. There are lots of free timed stretches on YouTube you can follow along to. Gentle tapping on your legs and arms will get your blood flowing.
Try matcha or fancy coffee
Today, take some extra time preparing your coffee and making it special. You can go to a coffee shop and try something new, like a mocha latte with an extra shot of espresso, or a soy-milk iced mocha instead of a regular hot mocha. Even if you have been going to the same coffee shop for years, there is always something new to try.
Take extra time to do your hair and makeup
Spend some extra time making yourself look and feel good for the day ahead. Deep condition your hair and give yourself a new style. Get creative with your makeup and try a new look. There is no reason to feel guilty about spending some extra time on yourself.
Go for a hike outside
Spending time in nature is a great way to practice self-care. Pack yourself a lunch or some healthy snacks and enjoy the outdoors. Take in all the sights and scents of the season. If you work in an office all day, then this is especially important. Close the computer and take a walk outside and enjoy the sunshine. If you want to get a little more adventurous, hike on a trail or through the woods. Take some time to clear your head and do some bird watching. If you don't have time to go out in nature, then just sit in your backyard or on your balcony in the sun. Take a few minutes to relax and refresh before you go back inside.
Start a new journal
If you've never journaled before, now may be a good time to start. It's great for your mental health and will help you organize your thoughts. If you're not ready to commit, try journaling for a couple of weeks to start. You don't need anything fancy, just a notebook and pen. If you need help with writers block, check out these journaling prompts for beginners!
Get creative with paint
You don't need to be a skilled artist to enjoy being creative with paint. Using watercolors is a nice way to unwind and practice self-care. Paint something with colors that brightens your mood. You can even paint a gift for someone special. Finger painting and sculpting allows you to use your imagination and be creative in a way that's fun.
Declutter your space
Taking time to clean and declutter is a healthy self-care practice. Some people like to clean for 30 minutes a day, while others prefer to spend the entire day cleaning. When you're done cleaning, be sure to light your favorite candle and enjoy your space. We have some tips to motivate yourself for cleaning here!
Take a detox bath
Taking a hot bath is a popular way to practice self-care. Why not add some special bath salts or herbs to your bath water? Himalayan pink salt, Epsom salt, and rose are all great options. This allows you to de-stress, relax, and wash away the day's stress and grime. Add a few drops of lavender oil to the water, which is said to have a calming effect on the body and mind. You can also light some candles or incense to relax the body and brain.
Go for a swim at the beach or lake
Swimming in nature is an excellent way to show our bodies some love. If it's warm enough outside, consider taking a swim at a local park or beach. During your swim, pause and think about what you're grateful for and why. For instance, you might be grateful for something in your life that makes you happy, like family or friends.
Start a gratitude challenge
Gratitude challenges are a simple way to incorporate the practice of gratitude into your life. We have a 25 day gratitude challenge printable to help you get started. It only takes a few minutes a day, and it's a great way to practice self-care, boost your mental health, and raise your vibration.
Unplug from technology
We all need a break from technology and screens sometimes. You don't need to spend the entire day unplugged. Try not to check your social media accounts, emails, or texts for a couple of hours. Set aside a few hours of your Sunday to read a book, go outside, or cook from a cookbook.
Try a new recipe
Try a healthy new recipe with fresh herbs and produce. You can search for one online, or treat yourself to a bookstore trip. Making a new dish may just become one of your favorite self-care Sunday routines!
Take yourself out for lunch
If you're not up for cooking in the kitchen, take yourself out for a lunch date. Try a new restaurant in the area, or revisit an old favorite. Treat yourself to a unique dish with ingredients you have never tasted before.
Call an old friend
Keeping in touch is a notable quality of a good friend. It's important to cherish our existing friendships and nurture the relationships we have. If there is an old friend you haven't spoken to in a while, call them and see how they're doing. If possible, spend some quality time with them in person.
Listen to nostalgic music
Listening to music from our past can be an instant mood-booster. Spoil yourself on your self-care Sunday by listening to tunes that bring you back to a different time. Nobody can judge you for rocking out to the songs you loved in grade school!
Meditate
Meditating may be one of the best ways to practice self-care. There are plenty of free meditations available on YouTube, Spotify, and various podcasts. You can meditate when you wake up in the morning or before falling asleep. If you would rather take a few minutes in the middle of the day, that's okay too. Do what feels best for you.
Take an afternoon nap
A quick cat nap can help rejuvenate us when we need a bit of rest. Get cozy and treat yourself to an afternoon nap if you need it. You'll find yourself with a boost of energy to tackle afternoon tasks.
Book a massage
There are many benefits to massage for both our physical and mental health. This Sunday, book yourself in for a special treatment.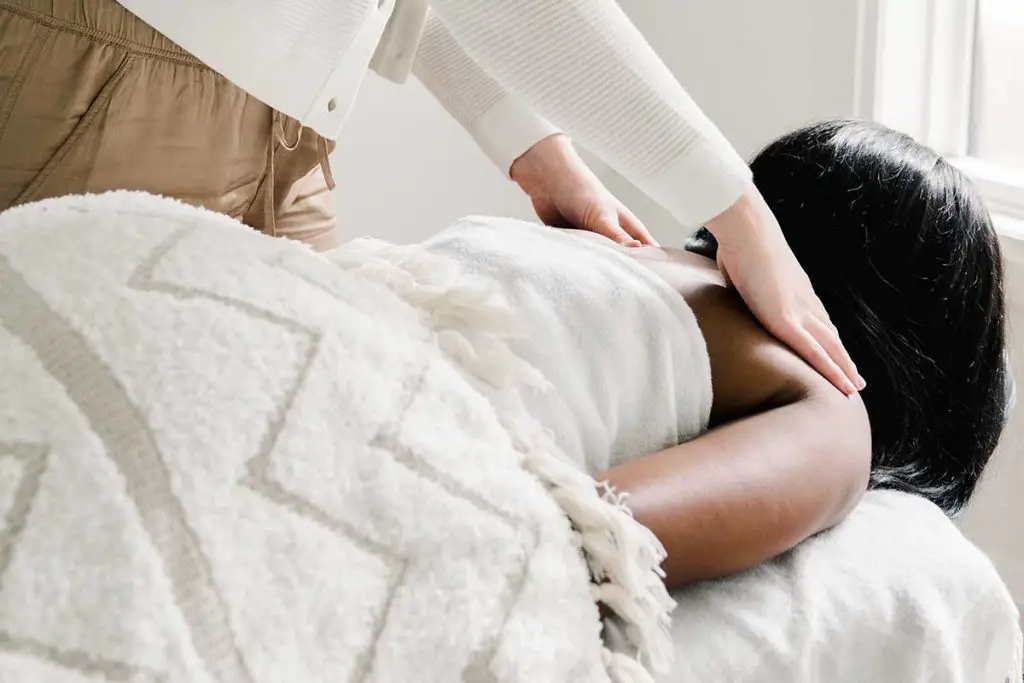 Get a manicure or pedicure
It's easier to feel good when you look good. Book an appointment to get your nails done so you can feel confident for the week ahead. Pinterest has lots of inspiration for nail art ideas.
Light candles or diffuse essential oils
Candles and essential oils are a great way to fill your space with pleasing scents. If you're looking for high-quality essential oils, I recommend Mountain Rose Herbs. Their oil blends are fantastic. If you're looking to engage your sense of smell and sound, try a wood wick candle for extra ambiance.
Read some inspirational quotes
Quotes have a way of inspiring us and pushing us to reflect. Spend sometime this Sunday reflecting on some inspirational quotes. If any of them stand out, write them in your journal. You may want to write the quotes on your vision board if you have one.
Read a fiction book
Is there anything better than getting lost in a good book? Put aside some time to read a work of fiction and get lost in a story. You can also join a local book club.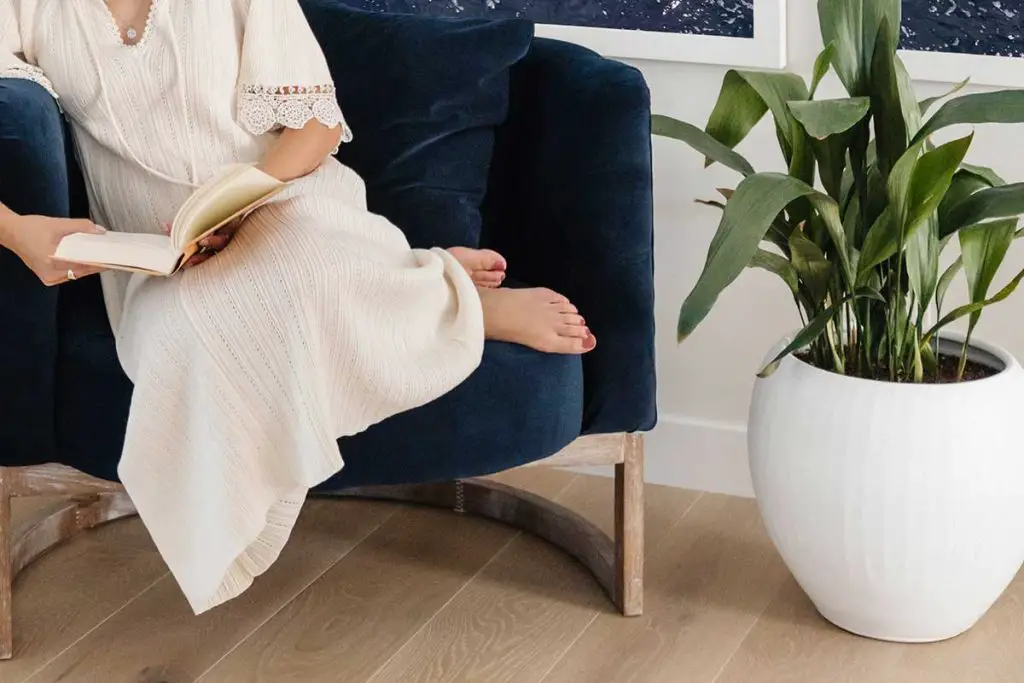 Wash your sheets and blankets
Climbing into a bed made up of clean sheets and blankets is wonderful. Refresh your sleeping space so you can rest well at the end of your self-care Sunday. You can even make this part of your routine on a monthly basis.
Do a face mask
Our skin needs love too! If you don't have a face mask, you can make one with raw honey and a pinch of cinnamon. Throw your feet up and listen to some peaceful music while you let the face mask soften your skin.
Get takeout or delivery from your favorite restaurant
For self-care Sunday, don't feel guilty about ordering delivery from your favorite restaurant. After spending some time decluttering your space and lighting your favorite candles, order dinner to eat at home and relax. You deserve it.
Plan for the week ahead
Planning for the week ahead will help keep your stress at bay. Try meal prepping so you have lunch ready for the days to come. You may even want to pencil in 30 minutes each day to practice self-care.
Donate clothes you haven't worn in years
It's easy to accumulate items of clothing we haven't worn in years. It's time to get rid of them! You'll feel the weight lifted and you'll have more space in your closet for things you do wear. One good rule of thumb is to donate any clothes you have not worn for over a year.
Buy yourself flowers
Stop by your local supermarket or flower shop and buy yourself a bouquet. The bright colors will lift your mood throughout the week. You can also spread some joy by buying flowers for a friend or loved one.
Write a self-love list
Take some time to reflect on the things you love about yourself. Write a list of 5-10 things on a piece of paper or in your journal. Remembering the things we like about ourselves is an instant confidence booster.
Watch an emotional movie
It's important to get in touch with our emotions sometimes. This self-care Sunday, enjoy an emotional movie under a cozy blanket. If you don't have time for a full flick, enjoy a nostalgic show from your past.
Buy a new piece of comfortable clothing
We often spend so much time shopping for outfits that are appropriate for work, school, or evenings out. It is important to invest in clothing that is comfortable and makes us feel good. Go shopping for a new item of clothing you can lounge in (and practice self-care!).
Go for a jog
Exercise is one of the best ways to practice self-care. Going for a run will help get your blood moving, boost your mood, and get you outside.
Have a cuddle session with your pets
Everyone loves a good cuddle session. Grab your furry friend and spend some time cuddling and showing them gratitude.
Make a hot cup of tea
A cup of hot herbal tea warms us from the inside out. If you're making tea before bed, try a hot cup of chamomile. If you need a mid-day boost, a hot cup of green tea should do the trick.
Take a trip down memory lane
Leaf through old photos, videos, or letters and take a trip down memory lane. You can even spend some time making a scrapbook or photo book to organize your memories. If you have old home videos, consider converting them to a digital format so you can enjoy them on your phone or TV.
Put on music and dance
Music and dancing are great ways to elevate your mood and practice self-care. Pump up your favorite tunes and get moving. Afterwards, you can spend some time cleaning your space and preparing for a relaxing evening.
Play a game
Put aside some time to play a game or work on a puzzle. Games and puzzles can be therapeutic while also challenging us. You can play a game with a loved one, or by yourself.
Go to bed early
This self-care Sunday, treat yourself to an early night in. A good night's rest will prepare you for the week ahead.
Some people may equate self-care with being selfish, but that is not the case. Self-care is the act of taking care of yourself by preserving your physical, mental, and emotional well-being. This means different things to different people, depending on their values and life circumstances. It may mean sleeping eight hours per night, meditating, or scheduling time to see your loved ones. Self-care is so important, in fact, that experts have found it may significantly improve your mental health and wellbeing!
Hopefully, this list of ideas will help you get ready for your next self-care Sunday!