So it's that time of year again, your birthday. Yup, you're another year older and hopefully wiser. Let's face it, it's not like the last thing on your mind is what to do for your birthday. Everyone wants to enjoy their special day with the people they love.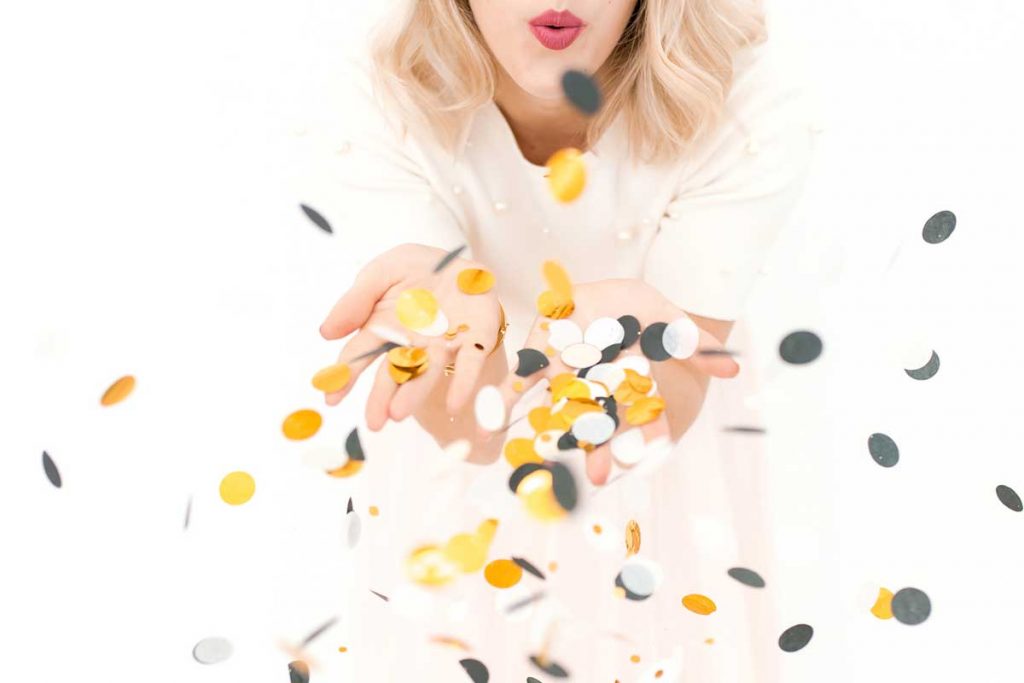 First, start by deciding who you want to spend your day with. It could be your closest friend, or even just yourself. Maybe you want to share your special day with your spouse, boyfriend/girlfriend, or just the family. Do what makes you happy!
Many people go out for dinner or have a nice family meal. Maybe you would prefer to play some board games or watch a movie. How about trying something new this year? That's right – try something new!
This is the ultimate list of ideas for things to do on your birthday. Remember, it's your day, so make it special!
Epic things to do on your birthday with friends:
Most people prefer to spend their birthday with friends and loved ones, but it's your choice. It's great to celebrate your special day with the people you care about. Here is a list of things you can do on your birthday with friends.
Have a dance party
Is there anything better than dancing to your favorite songs on your birthday? Have fun and get your body moving. Invite your friends and throw a mega dance party.
Go bowling
Bowling is always more fun on birthdays, even if you're not very good.
Go to an amusement park
Roller coasters, snacks, fun. Need I say more? Pumping up the adrenaline at an amusement park is a great way to spend your special day.
Go on a road trip
Get your friends together for an adventure and hit the road. It can be a day trip or a weekend getaway. Explore a new area you've never been to. You can even rent a fun new car to make it extra special.
Wake up and get breakfast delivered by your friends
Breakfast food and friends? Who wouldn't like this on their birthday?!
Go to a movie
Have a movie marathon for your birthday in-theater or at home. Watch your favorite movies with your favorite people and relax.
Have a picnic
Who doesn't enjoy sitting outside and munching on snacks with their friends? Grab some tasty food and enjoy the sunshine on a cozy blanket.
Go to the beach
Give yourself a chance to enjoy nature on your birthday. Head out to your favorite beach for a refreshing swim in the ocean. If you don't live near the ocean, take a dip in the lake or have a pool party at a friend's house.
Go ice skating
Ice skating is great exercise and a lot of fun in the winter. If you don't live near a frozen lake, check and see if you live near an indoor skating rink.
Play mini-golf
Mini-golf is ridiculous – and it's hilarious! Have a go on your birthday. Don't feel bad if you hold people up.
Go to a concert
There is nothing like loud, fun music on your birthday. Even if it's a band you've never heard of, check them out anyways. You may be pleasantly surprised.
Go to a state or town fair
State fairs are the best, and they're even better on your birthday. Apple fritters, petting zoos, and carnival rides are a recipe for fun.
Throw a house party
Invite your friends over for food, drinks, and fun. It's your party, do what you want!
Go to the zoo
Spend the day at the zoo admiring and feeding the animals. It's not everyday you can see these critters.
Have a bonfire and make s'mores
There is nothing like warm fire and toasty friends by your side on your birthday. Grab the marshmallows and chocolate for s'mores while you're at it.
Throw a fancy dinner party
Make a big, fancy dinner and invite your closest friends over. You can make it fun and get dressed up.



Host a trivia night
Get some friends together and see who is the ultimate trivia master. Or, find a local trivia night at a bar/restaurant.
Go to a museum
Museums hold many wonders. There may even be a museum in your area that you've never explored before.
Host a game night
Board games, card games, video games- you name it. Games are fun with friends. They may even let you win because it's your birthday.
Go to a sports game
There is nothing like cheering your favorite team on with thousands of other fans.
Skydive
A great idea for the adventurous. Once you do it, you won't regret it.
Go to a drive-in movie
You don't know what you're missing until you've been. Cozy up with popcorn in the comfort of your own vehicle.
Sled down a snowy hill
Get in touch with your inner child and sled down the biggest hill you can find. Afterwards? Hot cocoa and a cozy blanket.
Visit a planetarium
Watch the stars and learn about them at the same time. This is a great idea for a rainy day.
Take a cooking class
Make a tasty recipe and learn something new about cooking. You may even discover a secret passion of yours while you're at it.
Go camping or glamping
Get back to nature and hang out with the stars all night. If camping isn't your thing, consider glamping. It's "fancy/comfortable" camping (in an RV or cabin).
Put together a puzzle
Puzzles are incredibly relaxing and therapeutic. Get together some of your friends and work on a puzzle while you chat all night.
Host a BBQ or potluck
Get some people together, have some fun and eat lots of good food. Everyone can bring their favorite dish and make it a potluck.
Play frisbee
Play with your pups/significant other/friends on the beach or at the park.
Make some new friends
You don't have to be besties with everyone, but it never hurts to expand your horizons. Spend your birthday making new friends.
Play laser tag
It's a great way to get moving, connect with your inner child, and have a ton of fun.
See a musical
Musicals are a great way to relax and hang out with your friends. Get dressed up for the evening and go to dinner afterwards.
Go to a winery
Wineries are great rain or shine. Bring some snacks and gather your friends for a relaxing afternoon.
Go on a weekend trip
Plan a weekend getaway with your besties.
Go to a dance club
Dance clubs are a different kind of fun for everyone. See what clubs may be in your area and get ready to move.
See a comedy show
Laughter is wonderful for the soul. A good comedy show will make you laugh and forget your worries for a bit. If you can't make it to a live show, queue one up at home with your pals.
See a magic show
Magic shows are fun, exciting, and will definitely put a smile on your face.

Epic things to do on your birthday alone:
If you want to do something all by yourself for your birthday, then that's totally up to you! That's what makes it your birthday. You can do whatever makes you happy. Honestly? I am one of those people. Here is a list of amazing things you can do for your birthday alone.
Go to a restaurant and order whatever you want off the menu
How often do you get to order anything you want from wherever you want? It's your birthday, treat yourself!
Have a spa day
Take advantage of your day off work or school and get a day at the spa. Relax, rejuvenate, and be grateful for all the people you love.
Sleep into the afternoon
Sleeping in on your birthday is always a good idea. You deserve it! Leave the blinds down and get the extra rest you need. This is also a great way to practice self-care.
Make an ice cream sundae for breakfast
It's your birthday, eat the ice cream you want to eat, when you want to eat it.
Spend a few minutes practicing gratitude
It's hard to feel negative when you're focusing on the good things in your life. When you first wake up on your birthday, try thinking of a few things you are grateful for. It will set the tone for the rest of your day.
Go for a hike outside
Reconnect with the outdoors and go for a peaceful hike by yourself or with the people you love.
Go to the park
Take in the fresh air and spend some quality time outdoors at a local park.
Take a yoga class
Stretch, breathe, and relax at a local yoga class. You can even queue one up for free on YouTube.
Visit a volunteer center
Help those in need and make someone's day. Check your local animal shelter or soup kitchen. You may even meet some new friends while you're there.
Put together a photo album
You don't have to wait until someone makes a scrapbook for you. Grab all your photos and make a photo album to admire for years to come. Fill it with photos, ticket stubs, letters and mementos. You can even make it a tradition and add to it every year.
Write a letter to yourself
Write about what your life will be like in 10 years and how you feel about life now. Then, pack it away somewhere safe.
Learn another language
Today is the day to start! Pick a language and dive right in. Dedicate a couple of days during the week, or a specific time to commit to learning the language for the year. Maybe on your birthday the next year you can visit somewhere they speak it fluently!
Go to a bookstore
Is there anything better than wasting away a few hours at a bookstore? This is a great way to spend a rainy birthday as well.
Spend a day being creative
Paint, write, sing, dance… who knows what might come out of it! Make your birthday a day of creativity. Get all of your craft supplies out and give yourself permission to make a mess.



Build a birdhouse
Teach yourself a new skill and make a present for someone or yourself.
Get a massage
Treat yourself to a relaxing massage and you'll feel like a new person.
Make a time capsule
Write down your thoughts and feelings about this year, or just fill it with cool things you wouldn't want to forget about.
Give a stranger a compliment
You can never go wrong with kindness.
Try that new thing you're afraid of
No matter how scary or silly it is, try it out. Not everything has to be perfect!
Take some time to reflect
Take the day off, sit down and think about what you've learned and how it's made you better.
Go cloud watching
Just watch the sky without worrying about anything else for a while.
Adopt a new pet
If you can provide a safe, loving home for an animal, why not make the next year the most wonderful one yet?
Organize all of your photos
Photos are priceless. If you're not making a scrapbook, take some time to organize your photos into boxes or albums.
Ride a bike
Enjoy the beautiful weather and get some exercise at the same time.
Go for a long drive
Just you and the open road. Find a new place to explore.
Visit an art gallery
You can learn about different times in history, or be inspired by the works of others.
Take a class that's totally out of your comfort zone
See what you're like when you're outside of your element. Take a class you never thought you'd be comfortable with.
Visit your grandparents
They're getting older and you never know when they might not be around anymore. Take some time to visit your grandparents this year on your birthday.
Write a letter to someone who inspired you
Thank them for impacting your life. You can choose whether you want to send it. Sometimes, just getting our feelings out can be very therapeutic.
Audition for something
It doesn't matter what it is or how scared you are, just do it!
Go on an adventure in the city
There's so much to discover and experience in the city. Try a new restaurant, see a show, or just have fun getting lost.
Clean out your wardrobe
Spring cleaning can be done at any time of year! Get rid of anything that you don't need or want anymore, it's good for the soul.
Go to a dog park
They're so much fun and it's a great way to get some exercise.
Go to an open mic night
These nights are where anyone can be a star. You can go alone or bring some friends for support. If you're feeling self-conscious, go to a far-away city where nobody will know you.
Go to a flea market
One person's trash is another person's treasure. You never know what you might find.
Watch the sunrise or sunset
Nothing beats witnessing the start or end of a day.
Spend some time away from technology
No phones, no computers, just you and nature.
Try a new recipe
Find the tastiest or craziest recipe you can find on the internet. Then, go to the store and get all the ingredients to make yourself a delicious meal.
Visit a place you've never been before
You might not even need to leave the city you live in! It's easy to make discoveries close by.
Visit a farmers market
You can get to know your food and meet other people at the same time.
Spend the day in bed
It's not lazy, it's self-care! Sometimes we need a day of pure relaxation.
Learn to play a new instrument
You might just find your true passion or a new hobby.
Go randonauting
No planning, just going!
Go vintage shopping
There's nothing like going to a thrift store and finding gems. It's amazing what you may find.
Start a garden
Even if it's just one pot with some herbs, you can learn so much from what grows.
Make pancakes for dinner
They can be healthy and delicious, and you can get creative with what toppings you add. If pancakes aren't your thing, try a different breakfast food for dinner. Breakfast is good for any meal.
Go on a scavenger hunt
You'll never know what you might find!
Visit someplace near and dear to your heart
It could be your school, your favorite park, or even just that bench you used to eat lunch at. Take the time to be nostalgic.
Buy yourself flowers
You deserve it!
Give someone a handmade gift
It doesn't have to be expensive, just heartfelt.
Be kind and loving towards yourself
Spend some time by yourself doing whatever makes you happy and feeling good.
Give yourself permission to do nothing at all
It is completely acceptable to relax anywhere you are! Don't forget about self-care.
Get a tattoo
If you've thought about it for a while and know what you want, go ahead.
Start a new book
Any genre, any language – there's nothing better than getting lost between the pages for a while.
Learn to make your own pasta
It's easy and fun! You also get to eat a delicious meal.
Splurge on something you really want
Don't hold back on something you've been eying for a while.
Go bird watching
Grab your binoculars and head outside to admire some of the local birds. You may be surprised at what birds are local to your area! A quick Google search can lead you in the right direction.
Watch the stars
Stargazing is a great way for you to take a moment for yourself and just think. It's important to feel small sometimes.
Take a bath with candles
It's a great way to be present and relax. Add some bath salts to make it extra special.
Make a list of things you want to do or learn before your next year/birthday
Write a list of things you want to learn and how they could positively benefit your life.
Design a vision board
A vision board is a fun way to visualize what you want. You can be as creative as you'd like!
Start a journal
There's something special about putting pen to paper. If you're new to journaling, we have some journaling prompts for beginners. It may be a hobby you end up loving.
Start a blog
If you're already writing, what better chance to practice than by sharing your work with others? Start a blog about whatever interests you the most.
Adopt a new pet
Why not bring home a new furry friend on your birthday? Your birthday can be your new pups "gotcha day"!
And last but not least, celebrate yourself.
You only get one life to live – make it an amazing one!
Hopefully, this list inspired you and gave you some awesome ideas. You deserve to have a great time, so get out there and enjoy your birthday!
What do you like to do on your birthday? Do you have any other suggestions for fun things to do? Add them in the comments below!