Everyone has a thing they love – maybe it's a person, pet, show, food, or idea. Maybe it's something more abstract, like relaxation or art. Some people may have an easier time finding what to be grateful for than others. The idea of gratitude and appreciation is a unique and individual thing for everyone.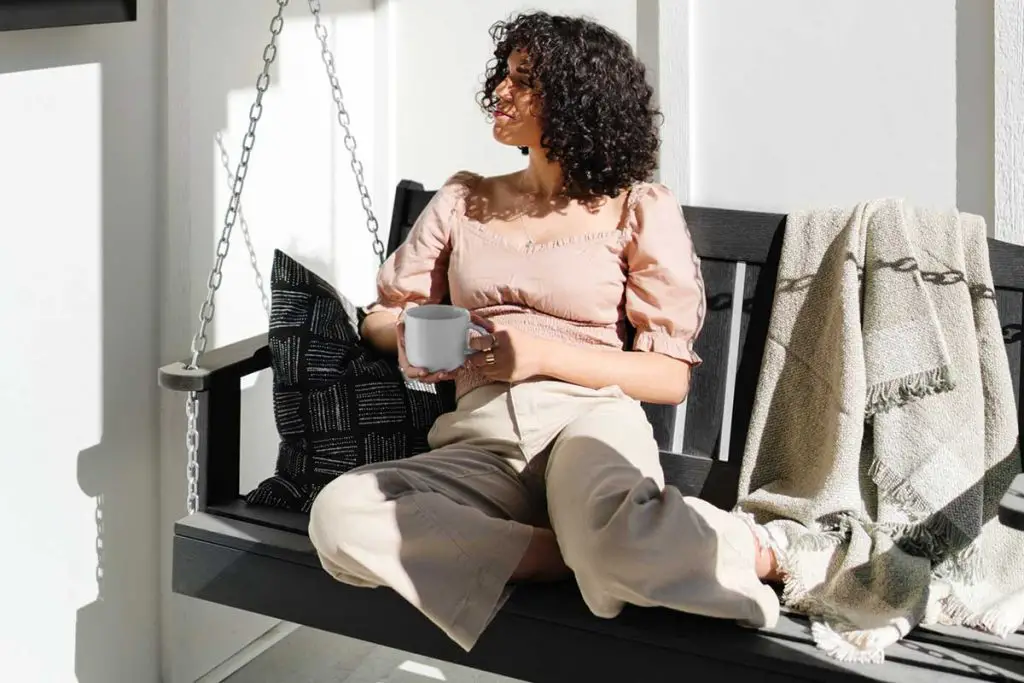 Gratitude can be expressed in many ways: silently to oneself, verbally to another person, through writing, or even through art. One way of sharing gratitude is by creating a list of things one is grateful for. This can be as simple as making a list of five things one loves and appreciates, or it can be a list of specific people, places, events, pet peeves, etc.
Here is a list of 500 things to be grateful for every day. You may not relate to all of these things. Some of them are humorous while other things are more serious. I encourage you to print this list or share it with loved ones. You can even use these journal prompts. Choose a few things every day to reflect on and be grateful for. You may also be interested in my 25 day gratitude challenge.
500 Things To Be Grateful For Every Day
Your health
Knowing that you have gifts to share with the world
Knowing that everything you have been through in life has made you stronger and wiser
Knowing that you are loved unconditionally
The feeling of being warm and comfortable, especially on a cold day
Having free will
Your imagination and creativity
The idea that you can change the world for the better through your actions
The idea of home, no matter where you are
The idea of having control over your life and what happens to you
Knowing how wonderful it feels to truly laugh
The idea of self-love and nurturing your mind, body, and spirit
The changing of the seasons
Knowing that you are enough, just as you are
Having the time to experience new things and visit new places
The scent of salty ocean air
The idea of helping others and giving back to the world
The great mysteries of the universe
The feeling that you can accomplish anything you set your mind to
Family gatherings
Having the opportunity to make your dreams come true
Fresh fruits and vegetables that nourish our body
Knowing that you are smart, strong, and capable
Holiday movies
Being able to have a voice and share it with others
Random acts of kindness from strangers
The comfort of our pets
The idea of having a purpose in life
Having food in the fridge and the pantry
Being able to take care of family when they need it
Every rock, tree, and waterfall
Having clothes for chilly days
The smell of grass after it rains
The taste of your favorite foods
All the unique animals we are able to observe
The unexpected surprise of receiving an invitation to dinner, a party, or another event
When someone surprises you with food or a treat
Being able to see the sunrise and sunset
Songs that have the ability to bring you back to a different time
The experience of a bustling city
The idea of believing in yourself, even when no one else does
Escaping in a good book
Getting out of work early
The ability to concentrate on something long enough to get it done
Beautiful paintings from talented artists
Having the ability to live life freely
Having someone who loves you for who you are
Comedy shows
A comfy, cozy bed at the end of the day
The smell of your favorite candles
A hot shower to wake you up in the morning
Sitting outside and watching the clouds roll by
Individuals that are eager to help you with things, whether it is work or not
Having access to modern technology
People that are always seeking to help others
The ability to do what you want to do in your free time
Colors
A refreshing glass of water when you're thirsty
Individuals who believe in you and support you
Roasted marshmallows on a fire at night time



The opportunity for growth and change
An empty voicemail box
Having good weather for your outdoor activities or errands all week long
Old books that sometimes have notes written in them by people who lived years ago
Airplanes, trains, and other modes of transportation
The opportunity for an education, whether it is in school or by reading books on your own
Individuals who support your dreams and encourage me to follow my heart
People who are willing to work together
Seeing a shooting star
Coincidences
The ability to go back and watch some of your favorite childhood movies
The ability to create art or write stories
Your ability to learn
The feeling of a productive day
Having friends that are there when you need them
Those who have given you advice on how to deal with difficult situations
Being able to watch shows or movies whenever you want without interruption
Birthday parties
Waking up before the alarm
Comfortable pillows and blankets
The ability to read books and learn about the world around you
Friends that share similar interests with you so you can spend time together
Carnivals, fairs, and farmer's markets
Being able to live where you do
Houseplants
The people who have helped you in the past or present
Surrounding yourself with individuals that are different from you so you can learn about their cultures, experiences, and knowledge
Opportunity for growth and improvement
Bookstores and libraries
The people who have taught you valuable lessons about life
Opportunities that come out of difficult times in your life
The ability to have a job and provide for yourself
The people who have been by your side throughout your life, whether they are family or friends
Foods that satisfy your sweet tooth
Being able to take your time and not rush from one place to another
Comfort foods that soothe the soul
Being able to buy things you need without hesitation
Having your own space and schedule
Kind neighbors
Being able to see the beauty in simple things everyday
The people who read and take time out of their day to help others by correcting mistakes, giving constructive criticism, and/or offering helpful tips
Cellphones
Healthy relationships
Vacation with loved ones
Individuals who believe in themselves and trust their instincts
When a sick loved one begins to get better
Individuals who are willing to sit down and share their knowledge with others
The beauty of beaches and the ocean
A true friend who tells you the truth even when it is hard to hear
Different points of view from one's own, which help you understand your surroundings better
Being able to garden and grow your own food, even if it's just an herb on the windowsill
People who work in healthcare
The beauty of snowfall in winter
A coupon for something free or at a steep discount
An extra hour of sleep, especially on a day when you have something important to do early the next morning
People that are willing to help others even if it doesn't benefit them directly
Individuals who are willing to make the first move in a friendship instead of waiting for someone else to take initiative
A long phone conversation with a good friend about everything and nothing in particular
Being able to laugh at oneself and not taking oneself too seriously
Planning a special day for someone
The little things that people do that show their appreciation for you, no matter how small it may seem
The feeling of watching someone open a gift you gave them
The conscious effort each day to take care of yourself physically and mentally
Things that push you outside of your comfort zone so you have an opportunity to learn more about yourself
Things that make you feel comfortable and safe
Falling asleep and knowing you made a difference
The opportunity to watch a sunrise or sunset in peace without interruption
The unique scent of flowers
Being able to turn off your phone for a long enough period of time
The ability to travel the world and see different cultures
Amusement parks
Nature rejuvenating you in a way that nothing else can



Music in all of its forms
Having friends from all over the world because of the internet, whether it is in person or online
Being able to productively fill your free time with activities that allow you to explore what interests you most so you are happier with your life
The ability to eat in a restaurant
Warm beverages on chilly days
Individuals who give back instead of just taking from society
Individuals who are always there for you, emotionally or physically
The opportunity to have a fresh start in life if need be
Movies and books that make us shed happy tears
Being able to take photographs and document memories
Trying a new recipe
Having an education so you can gain knowledge that comes from many sources
Old recipes
The freedom within yourself to pursue what makes you happy, even if it is unconventional
Being able to see the stars at night
Having your own opinions and values, especially when other people don't agree with them
The little things that make you happy in life, no matter how small they may seem
The sound of birds singing
The feeling of clean sheets
Wi-Fi on airplanes
The ability to go outside and stay there for a few hours without feeling drained or exhausted
The ability to be creative and do what you want with your free time
Having the house to yourself
Being able to take a breath and relax
Dancing to your favorite song
The feeling you get after rearranging your furniture or decorating your space
Opportunities to learn new skills, no matter how big or small they may be
People who make you laugh when you're feeling down
The feeling of stretching when you need it
Coworkers that are fun to be around
Being able to put your ideas into action instead of only dreaming about them
Not being held back by fear, whether it is of the unknown or of failure
The ability to have fun with the little things in life
The freedom of religion
Different perspectives that can help you better understand how other people live their lives
Being able to be grateful for the past without dwelling on it
The ability to keep going despite what others might think
An unexpected paycheck or money, especially when you weren't expecting one at all
The ability to comfort someone when they're scared
Being able to see, hear, or feel things that others can't
Being able to express yourself, no matter how weird it may be
Falling asleep easily and waking up rested
Being able to learn from your mistakes instead of getting stuck in the past
Smiles from strangers
When someone treats you to dinner
A sale at your favorite store
Passion and drive to keep going, no matter how hard something might seem
A day of peace and quiet
Being able to be excited for the future, even if you have no idea what will happen
Cooking with fresh herbs and spices
Not spending the day in uncomfortable shoes or clothing
An unexpected boost of energy and enthusiasm for something you're passionate about
Driving with your windows down and music playing loud
Having a roof over your head and being able to keep your basic needs met
A good movie night on the couch
Potlucks
Getting something on sale
The ability to help others in need, even if it is just a small thing
Being able to have fun, even in the bad times
Entering a warm building when it is cold outside
Soft fabrics
Ordering takeout or delivery
Putting lotion on when your skin is parched
Being able to enjoy nature and experiences that you wouldn't otherwise be able to have
The ability to fall in love
Being able to see the good in other people, even when they do bad things
Having a positive outlook on life
Poetry
Being able to forgive yourself when you've made a mistake, even if it was a big one
A favorite song that never fails to raise your spirits
Having goals that you are willing to work hard for
Swimming in cool water on a hot day
Receiving letters and postcards in the mail
The ability to have good relationships with others
Eating lunch at your desk when you want to
Being able to see the beauty in this world, even when it might seem ugly at first glance
Being able to play games with friends or loved ones
Not being held back by the opinions of others when it comes to your goals and dreams
Hugs and cuddles
A cool breeze on a hot day
Being able to share your ideas with the world instead of keeping them a secret
Having a sense of adventure and exploring this big, wide world
Camping and sleeping outdoors
The future that you will help create through your actions
Forgiveness
Being able to see both sides of an issue without getting stuck on either
Cherishing time as it passes by instead of taking it for granted
Seeing a concert
Having hope to reach your goals, no matter how far away they may seem
Sleepless nights because you're excited about the next day
Finding an item of clothing you thought you lost
Knowing that you don't need any material possessions to be happy
Double rainbows or other special moments in nature we can witness
Reaching a goal you never thought was possible
Watching kids play together
A heartfelt thank you
The ability to stand up for yourself
When a child says you're their favorite
The ability to celebrate another year of life, especially when it's an important milestone
The way time passes when you're having fun
Phone calls from old friends
Friend requests from old friends
Being able to speak up in tough situations instead of being silent, even when it's easier not to say anything
The ability to constantly learn and be curious about the world around you
Walking barefoot in nature
Being able to forgive and understand others, even when they make mistakes



Having true friends who always have your back instead of worrying about what other people think
A pen that works
Thinking it is later than it is and then looking at the clock to see you have plenty of time
An endless supply of love and support from those you care about most, no matter how good or bad a day might be
Freedom to live your life the way you want to
Pizza
Having a purpose in this world that goes beyond just you
Reminiscing about childhood
Brunch
Knowing that there are others out there who care about what happens in your life instead of just pretending like it doesn't matter
The way your dog looks at you when you get home
Being able to spend hours in a bookstore
When a child makes you a gift
Binge watching a new show
Holiday lights
A friend who drops by when you're feeling down
The ability to appreciate everything you have, even if it's not much
The feeling of being outside right before it starts to downpour (and then finding shelter just in time)
Homemade food from loved ones
Snow days
Being able to make something positive come from the bad
Knowing that there are people who you can count on in difficult times, no matter how far they are away
Old family photos and videos
The feeling of donating a bunch of old things you no longer need
A positive outlook when things get tough
Leaving the doctor or dentist with good news
Having passion for what you do every day instead of just going through the motions
Parks
Being able to walk away from situations that aren't healthy for you
The ability to say no when it's in your best interest to do so
Long summer days
Walks around the neighborhood
Being surrounded by good people who care about you and your well-being
Not being defined by the most recent thing that went wrong or right in your life
Watching cartoons as an adult
When other people share meaningful stories with us
Finding old birthday cards, letters, tickets and photos
A favorite book from childhood
Knowing that no matter how bad things get, there's always something good to be found
Not letting negative thoughts hold you back from your goals and dreams
A hot shower after a long day
Your favorite shirt
Knowing that everything you do matters in some way, even if it's small
Having the power to start over and recreate yourself when you feel stuck
Knowing that every day has a purpose
The wisdom you've gained from your mistakes and failures
Crawling into a bed that is made
Being able to see beyond what's going on right in front of you
The smell of fresh cookies or bread in the oven
The feeling of being home after being away for a long time
Never giving up, no matter how dark or grim things seem
Recognizing the power of change
Teachers
Being able to appreciate the small things in life
Hearing the worlds "I love you"
Being able to eat lunch outside on a work day
Knowing that you can get past anything if you stay positive and don't dwell on the negative
Seeing an old friend or family member after a long time
Freedom from any limiting beliefs or fears holding you back
Being more resilient than you give yourself credit for
Fresh coffee in the morning
Cake, cupcakes, and cookies
Leaves changing color in the fall
Embracing your individuality instead of feeling like you have to be the same as everyone else
When your pet sleeps at the foot of your bed
The excitement of moving into a new home
The wisdom gained from your experiences
The smell of a campfire
Working from home
Getting a good grade on an assignment
The feeling of finishing a great book
Childlike wonder
Having the ability to make friends in unlikely places when you need them most
Making a difference even in small ways
Having no obligations for the day
Being tucked in
A clean home
Embracing change instead of trying to fight it off at all costs
The inner strength you have to keep going on even when it's hard



Warm soup when you are feeling ill
Being able to trust people, even after being betrayed
Cooking a delicious meal for loved ones
The feeling you get when you win something
When the power comes back on after being out for a long time
Having the ability to read people so well that you can help them or understand them better
The smell of sunscreen in the summer
Thrift stores, flea markets, and antique shops
Being independent but also having a supportive family who loves you no matter what
Having access to email and text messaging to make communication quicker and easier
Rainbows
Experiencing unique opportunities that other people don't
All the condiments that make bland food taste much better
Taking a sick day for mental health
A brand new notebook
Having all your basic needs met
People who value and trust your judgement
Awkward high fives with friends
When someone sees something that reminds them of you and shares it
Being able to rely on yourself in difficult situations when I need to
Talking to an old friend as if no time has passed
Inside jokes
Finding money in an old coat
Getting into pajamas at the end of the day
Being able to pay off debts
Long drives where we can listen to a podcast or talk with a loved one
Never settling, but always striving to be the best that you can be
Being able to deal with things that are out of your control instead of constantly worrying about them or trying to change them
Never giving in when it would be easy to do so , but instead trying to grow stronger
Having the comfort that comes with being surrounded by close friends who have my back no matter what happens
Falling leaves when you walk outside in the autumn
Sushi
Having an umbrella when it rains
Video games, board games, and puzzles
A clean, organized desk
Falling asleep to the rain
The sound of waves crashing against the shore
Being able to make someone smile after they have been crying
Clothes and shoes that fit as though they were made for you
Being able to laugh or cheer someone up when they're having a tough day
The ability to take on new challenges, however scary they might be
Getting over an argument with a loved one
Having the time to stop and smell the roses
Being able to go for a leisurely walk or stroll
Knowing that you are able to stand up for myself and others
The feeling after a good workout
Never taking a moment for granted because each one is a beautiful memory that you can reflect on
Being able to provide for yourself, even if it means going through the struggles of figuring out what your next step will be
The feeling of getting into dry clothes when you're wet
When it is supposed to rain, but it doesn't
Experiencing a new place or food with someone you love
Views from high places
Having dinner reservations at a busy restaurant
Having self-confidence in who you are as a person, independent from how others might see you
Crayons, markers, pencils, and colored pencils
Being able to give without expecting anything in return, but also receiving things that you never expected
The smell of bacon cooking
The experiences and lessons that only come from taking risks
Having the opportunity to help someone else see that they can do whatever they put their mind to
Knowing that you can get through anything if you just listen to the right people and trust your own intuition
Playing with kids
Guacamole
Long weekends
Having these thoughts to be grateful for in the first place because it means there are so many things to look forward to in life
Romantic dinners
The feeling of accomplishing a personal goal
Finding a vending machine when you need it most
Sleeping in on the weekends
When your pet comes up and cuddles with you for no reason
Drive-in movie theaters
Being able to accomplish something new every day, no matter how big or small
Having the strength to admit you're not perfect and make mistakes, but knowing that it doesn't make you any less special unless I let it
Knowing that even though some days are harder than others, there is always a light at the end of the tunnel if you just keep pushing
The feeling of fresh, clean laundry
When your favorite show has a new episode
An open parking space in a busy lot
Licking the spoon
Dancing
Being grateful for all of these things when so many others have a lot less than you do
Getting a letter in the mail from someone you really care about and miss
Having the opportunity to give someone some of what you have so that they can be just as happy
When you expect something unpleasant to take a long time and it doesn't
Being able to make a difference in someone else's life by spreading kindness and empathy
Having the opportunity to be a good person and give back to the world even if it's just by being there for someone else during their times of need
When you have a slow day at work
Freshly squeezed juice
Bike rides
All the people who risk their lives every single day for us
Meditation
To have a place in this world and to know that your life matters in some way
Funny videos online
Naps
Museums
Being sung to on your birthday
Having an amazing support system of friends and family who believe in you and share your values
Being able to leave a positive impact on someone's life simply by doing your best
Fresh popcorn during a movie
Watching birds
Seeing a fireworks display with loved ones
Laughing so hard it hurts
Having tasty leftovers for lunch
Bubble wrap
Taking an extra long lunch break
Group texts that make you laugh
Chapstick
Potatoes in all their forms (mashed, fried, baked)
Taking the scenic route
Having hope for the future and having faith that things will work out in some way because that's just how life works
Living comfortably enough to be able to give something back to someone else who may need it more than you do or doesn't have access to the same opportunities as you
The feeling you get after successfully completing a project
Feeling the warm sun on your face
Finding a new restaurant you love
Good hair days
Having the opportunity to buy groceries and other necessities for your family, even if they're not necessarily new or designer
Being able to sleep on a comfortable mattress every night
Tea
The feeling of finishing a puzzle
Getting or giving good news
Weekend trips to new cities and places
Short lines
Having a friend you can talk to about anything without being judged
When you hear a song you love at the store
A clean fridge
When someone tells you that you did a good job
When good things happen to good people
That moment when everything seems to go wrong but then takes a turn for the better
A fully charged battery when you need it
Finding something you thought you lost
To be able to see the world and meet people outside of your city, state, country
Being able to invest time into yourself by taking care of your skin/body so you can feel confident in how you look
Warm, comfortable slippers
The feeling of being exhausted after a long day in the sun
A good haircut
Drinking something with a straw
To know that no matter how hard life gets, there's always something to be happy about
Having the opportunity to travel and see all the places that I've read or heard about growing up because this might be one of my only chances to do so
A group of friends that always try to include you and make you feel like part of their group or family
Having the opportunity to make memories and be able to look back on them fondly no matter what happens down the road
The purring of a cat
Natural sunlight
Knowing that all of your experiences will lead you to who you're supposed to become and how you're supposed to grow as a person
To have experienced moments in life where at the time they might not seem like much, but later on looking back on them, those moments mean so much more than just what they were.



Doggy kisses
Hot, relaxing baths
Staying up till midnight on New Year's Eve with loved ones
Singing your heart out
Being open-minded enough to meet new people and experience new cultures, all of which you know will add benefits to both yourself and your future family/kids
Revisiting old places with new friends
The feeling of butterflies
The sounds of a storm when you are safe inside
Spooky movies in the fall
Barbeques in the summer
Thinking something is a disaster, and it turns out to be just fine
Bad traffic with good people
Being surprised
Being home for the holidays
When everything goes according to the plan
Unexpected refunds
The ability to video chat with loved ones who live far away
The sound of crickets chirping in the summer
Nostalgia
The view after a long hike
Online shopping
Eating from food trucks
Days when everything goes right
A pleasant drive on your way to work
Smiling for no reason at all
The feeling you get when you finish all your errands for the day
A friend or family member who understands your struggle and doesn't judge you for it
A compliment from a friend, family member, peer, or coworker
A coworker who is willing to work together with you to get the job done
Being able to quit bad habits
Watching animals play together
Falling asleep on a plane
The ability to laugh at yourself
Meaningful conversations with your significant other
Waffles, pancakes, and all the breakfast foods
When your favorite team wins a game or competition you really care about
Tickle fights
A sink with no dirty dishes
An unexpected text from an old friend or loved one
A family member or friend who makes time to meet with you when it's difficult for them
And finally, being grateful for this list itself because it means there are lots of things to be thankful for!
I hope you found this list of things to be grateful for positive, inspiring, and helpful on your gratitude journey. If there is anything additional you are thankful for, leave a comment below and share it with the world!